Thermal Engineering Products
Contributing to high-tech industries utilizing advanced thermal engineering technology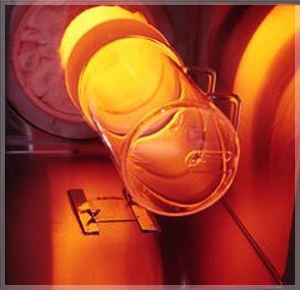 Riken Group's distinctive heat control technologies are used in various fields.
Industrial furnaces and testing furnaces are indispensable for the development and production of new ceramics, new materials, LCDs, and semiconductors.
We develop various furnaces such as general-purpose heat treatment furnace, hydrogen gas heating furnace, magnetic field heat treatment furnace, vacuum furnace, continuous ceramic sintering furnace and so on. We are strongly supporting techno-frontier industries.
As one of the major manufacturers of heating wires, we offer a variety of superior heating materials such as molten alloy heating element and powder alloy heating elements "PYROMAX" which has superior durability and ceramic heating element "PYROMAX-SUPER" which can produce high temperature up to 1,800℃. Those materials can be used for a wide variety of applications, from domestic heating appliances to high-end industrial furnaces.

PYROMAX SUPER
(Ceramic Heating Element)

PYROMAX(Metal Heating Element)
For detailed product information, please click here.