EMC Products
Riken supports today's electronically advanced society with the leading-edge EMC technologies.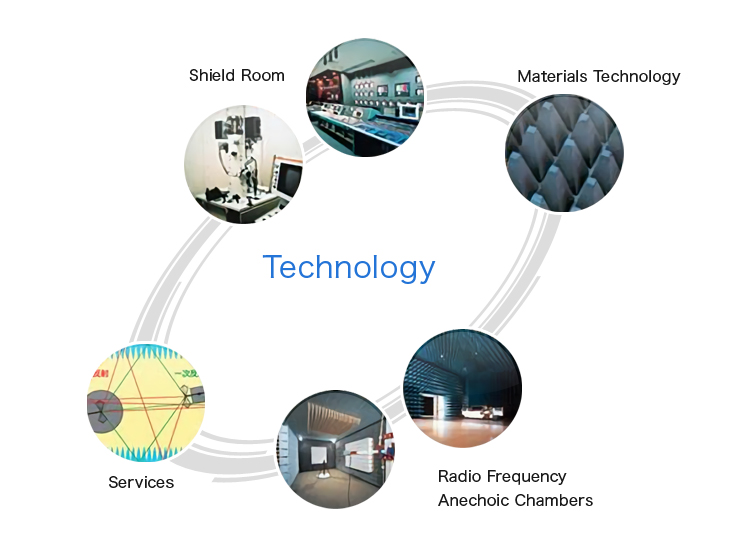 Riken group's EMC* engineering continuously pours efforts into research and development in the fields such as amorphous alloys and fine ceramics.
Using technologies such as high performance radio-wave absorption and high accuracy simulation, Riken offers the best suitable anechoic chambers and contributes to the development of the electronically advanced society.
Riken constructed large numbers of anechoic chambers within the range from small chamber to 10m chamber.
Riken offers the best fit design to the customers' needs with the original high accuracy simulation technology in addition to the RH shielding technology and high performance RF absorber including hollow pyramid type and ferrite pyramid type.
In RF shield rooms, Riken uses various type of electroconductive materials to design and construct shield rooms that are the best fit to each customer's intended use.
Riken offers the best EMI solution using variety of magnetic materials based on the measurement of the environment and computer simulations.
*EMC, Electromagnetic compatibility is the state of being free of interference between two electromagnetic devices, called electromagnetic interference (EMI). An anechoic chamber creates a special environment which enables us to measure and inspect the EMC characteristics of electric devices accurately.
For detailed product information, please click here.